11/7, 11/9 & 11/10: IKAT WEAVING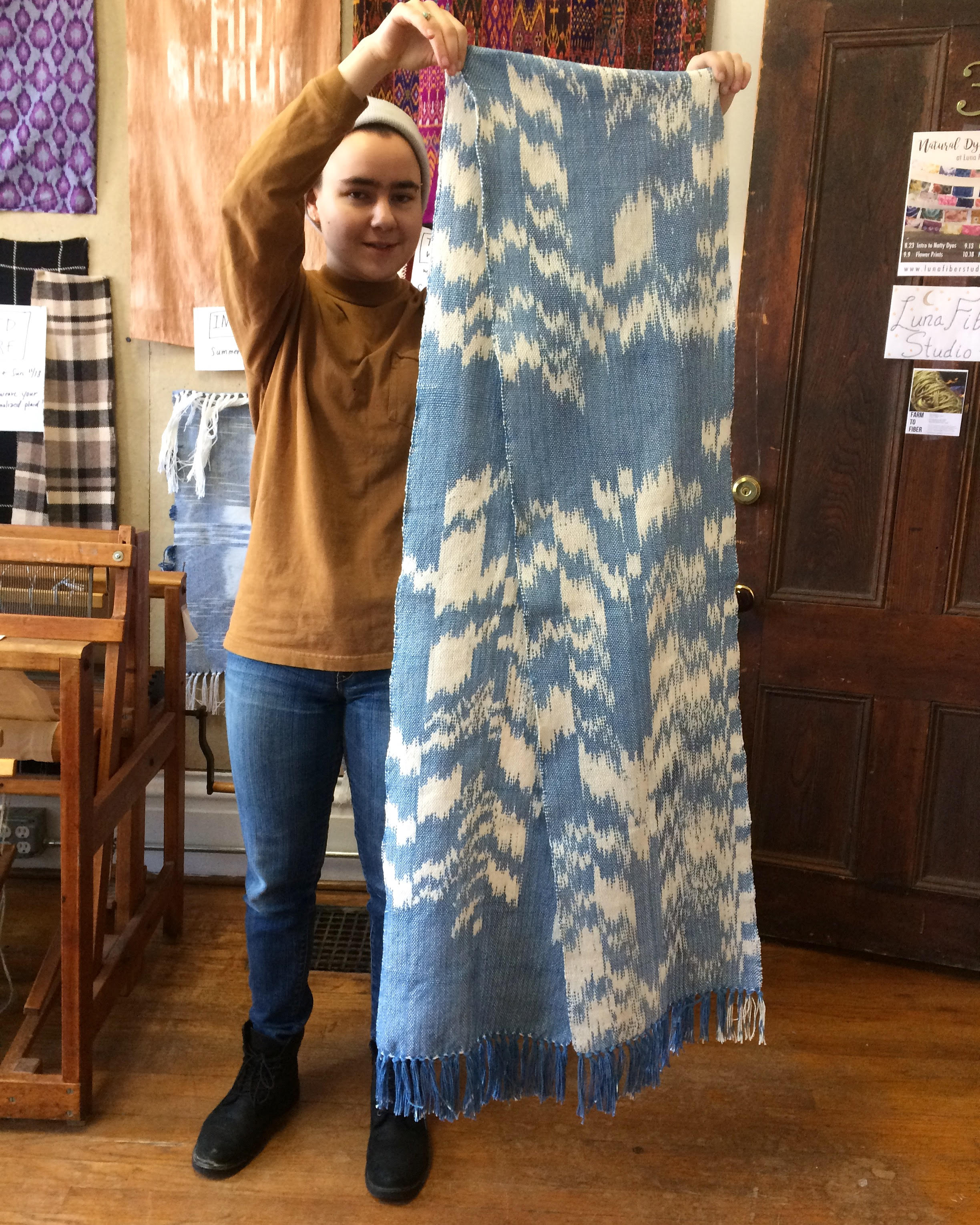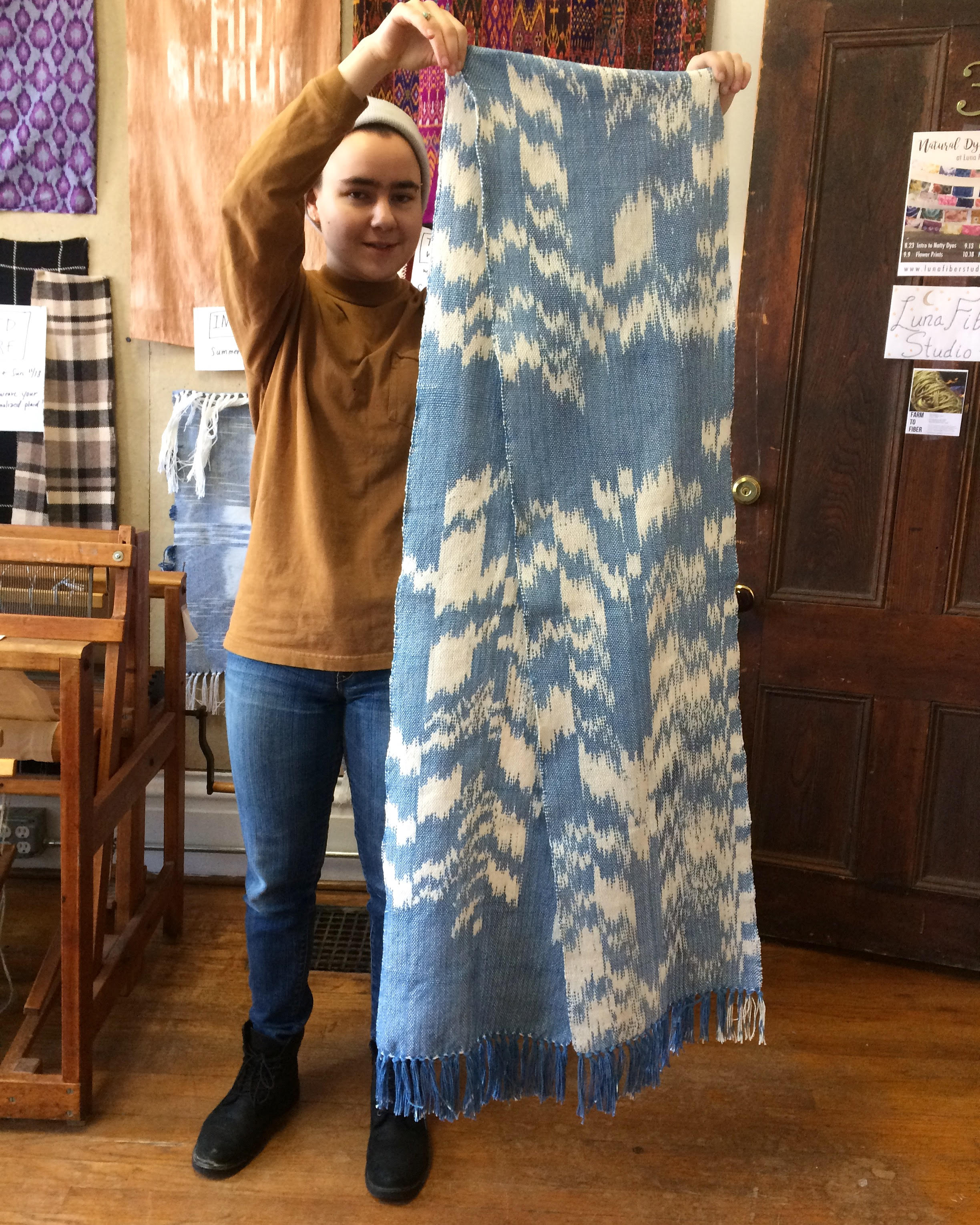 11/7, 11/9 & 11/10: IKAT WEAVING
Instructor: Sarah Gotowka
Time: Thursday November 7th 5 - 9pm, Saturday November 9th & Sunday November 10th 10am - 5pm
Level: Beginner - Intermediate. Must have experience dressing a loom! No dye experience necessary!
You've all heard me carry on and on about how much I love ikat! Well, here is your chance to try it out! During this class you will not only learn about indigo dyeing, and the ikat technique, but you will be able to weave your own unique scarf!
Our first evening together we will prepare our warp and design our scarves. The second day will be spent dyeing and dressing the loom, and the third day we will weave our hearts out!
All materials and equipment rental fees included!
Cancellation Policy: Luna Fiber Studio does not issue refunds, but in the case of extreme weather conditions, the fee you paid will turn into Studio Credit, and you will be able to use it towards any other service or product offered at Luna.